By now you're probably sick of reading the 2013 New Years resolutions of every blogger in the blogosphere. If you are sick of them, try reading this instead.
You may ask why I am doing my resolutions now, since New Year's day has long passed. Well this is just what procrastinators do. Also
research
has shown that people who start their resolutions at the end of January or February are more likely to achieve them. I've been doing this for the past three years, and I'd actually completed some of my resolutions, unlike other years when my success rate flat lined at zero percent. The first year that I tried this, I completed 12 resolutions out of 20 something goals.
The secret to completing your New Year's resolutions is to make them realistic and attainable. For instance, instead of saying 'Eat more chocolate,' it should be 'Eat a chocolate bar every day' and you know that I'm down with that. That being said, here's the first part of my New Year's resolutions.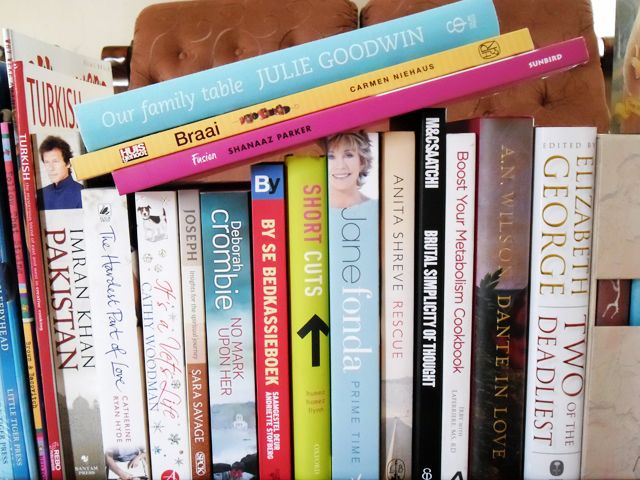 Last year on
Goodreads
, I set the goal of reading 20 books. Two months in I forgot about that goal and my Goodreads account. Suddenly August arrived and I realised I barely read any books for leisure. This does not include blogs, magazines, newspapers and texts for my research. I ended up reading only 14 books. So far this year I've already read 4 books and I am currently reading two books,
Les Miserables
by Victor Hugo and
Wheat Belly
by William Davis, MD. I'm really struggling with
Les Miserables
, but I will complete it. Here are some of the books I will commit to reading this year:
The 30 Day Vegan Challenge by Colleen Patrick-Goudrea.
Read a book by an unknown and self-published author.
Read one popular book that is poorly written and has terrible grammar. This is a toss-up between Twilight by Stephanie Meyer or 50 Shades of Grey by EL James. Just so that you know, I've tried reading both books before. With Twilight I managed a page and 50SG I managed a paragraph. This is going to be a challenge.
Read at least one book from a South African author.
Read an Afrikaans book. I picked up two Afrikaans books during my dash. I'm most likely going to study my Afrikaans to English dictionary while I read it.
Read more classic books. This includes Anna Kareninaby Leo Tolstoy, Wuthering Heights by Emily Bronte and Lolita by Vladimir Nabokov.
Read more books from Jill Mansell. I've read two of her books before Perfect Timing and To the Moon and Back. Her books are fun and light reads.
Read House of Leaves by Mark Danielewski and The Casual Vacancy by JK Rowling. House of Leaves is not available on Kindle and I want a hard copy of The Casual Vacancy.
These are some of the books I want to read during the course of the year. If I read at least 3 books a month, I will easily reach my goal. I was going to post all of my resolutions but I didn't want to bore my readers with a long list.
Do you plan on reading more this year? Let me know in the comments what books you want to read.