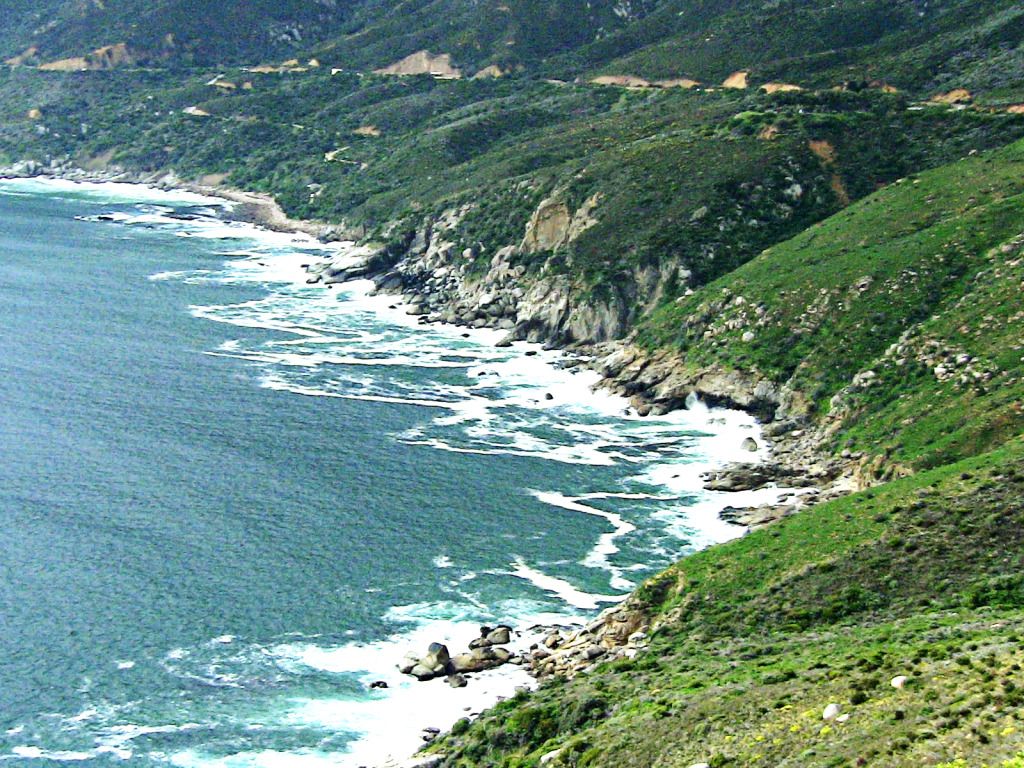 A view on Chapman's Peak
I received the Summer We All Ran Away a while back, but I only managed to finish it recently due to two reasons. Firstly, I haven't had much time to read lately and secondly, I found the book difficult to get into. I think I reread the beginning two or three times. It was only once I got to the third or fourth chapter that I became hooked on the book. After that I could not put it down and finished it over a few days.
The story is sent in a beautiful, but unfinished mansion. The mansion is filled with secrets and it is owned by Jack Laker, a superstar musician who is misunderstood by his agent. The story set in the present summer with flashbacks of when Jack last lived in the house.
In the present day, Jack's home is inhabited by a group of people who have one thing in common; they have nowhere else to go. Each person ran away from either society, religion, their family or from their fears.
Over the course of the summer the secrets of the mansion are uncovered and we learn more about the socially outcast inhabitants. The characters are intriguing, flawed and for the most part, well developed.   The storyline is good, but I didn't like the structure of some of the sentences.
Out of five I would give this book a 3.8, not quite a four, but it deserves more than a 3. The main reason for this rating, I did not like the ending. The next part is a SPOILER ALERT.
It has a happy ending and as someone who normally loves happy endings I felt disappointed. Honestly I felt that it had so much more potential, then it ended with the predictable route, it has an average happy ending where everyone gets what they want. Nevertheless, The Summer We All Ran Away is a very promising début for Cassandra Parkin.
You can buy this début novel by Cassandra Parkin on Amazon.
Disclosure: I received The Summer We All Ran Away by Cassandra Parkin for review from Legend Press via Netgalley.